Avive Profile NFT Free Mint Event
This is to inform you that the event that was started to mint profiles on Avive is ending ahead of its schedule. Yes, you heard it right, you may be not able to mint a profile on Avive as the event is ending before the fixed time. But why? If you are also scrambling to the internet to know the reason for the Avive Profile Mint event ending ahead of schedule, this article will tell you everything. There are many people who are taking over the interest to know the reason for closing the event before its time. Therefore, we have published this column to tell them what caused Avive App to close the event before its scheduled time. Continue reading this article and learn more details.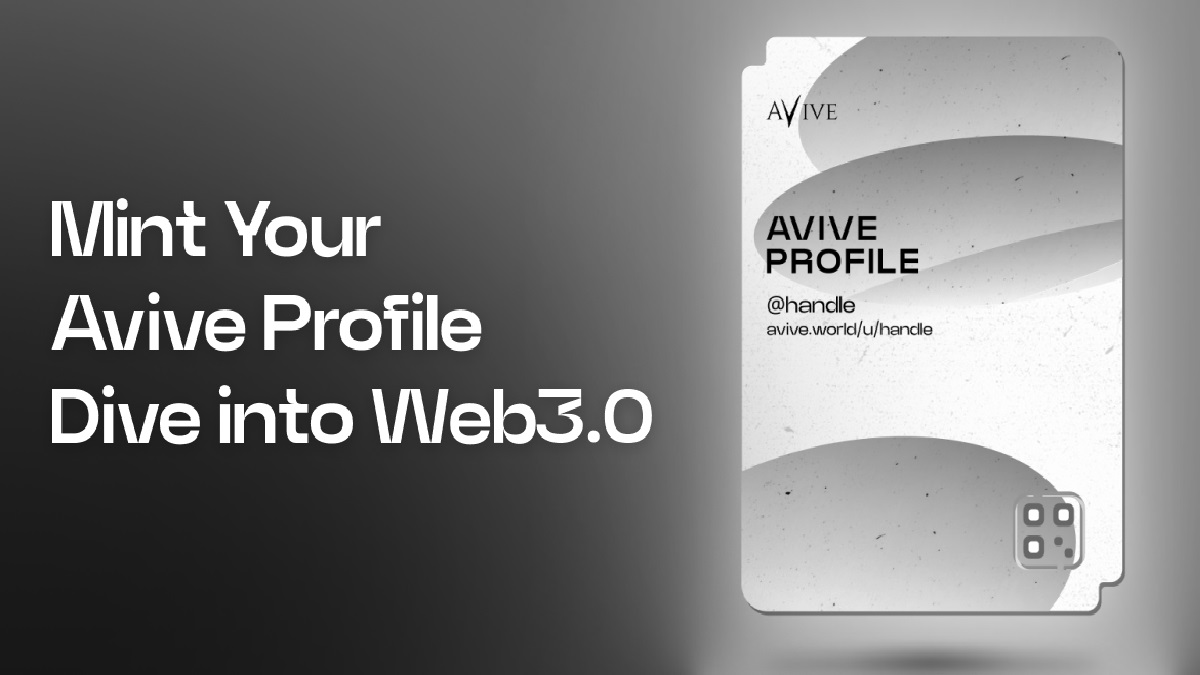 Avive Profile Mint
According to the latest reports, the Avive Profile Mint Event will end by Saturday, September 2, 2023. However, it was earlier said that the event would last for three days till Sunday, September 3, 2023. Originally, the Avive Profile was planned for three days and scheduled to end on Sunday, September 3. But it ended a day before its fixed time. The officials had said the Avive Profile was designed as a three-day free mint event. Now the latest update from the Avive app is that the event ended a day before its scheduled time. Know the reason for the end of the event before the schedule.
While announcing that the Avive Profile mint even ended ahead of schedule, Avive also shared that around 20,000 individuals have already successfully minted their very own Avive Profiles in just several hours. They also expressed their gratitude by saying "We extend our heartfelt gratitude for your incredible support". Reportedly, the official website of Avive experienced an enormous surge of user visits that caused the server to overload. It happened within 5 minutes after the start of the Avive Profile Mint event. Therefore, the officials also sought an apology by tweeting, "We deeply apologize for any inconvenience this may have caused in delivering a smooth user experience."
On Friday, at around 12:40 a.m., the officials took to Twitter and announced that the event would end by Saturday however it was started with the intention to last till Sunday. The statement reads, "The overwhelming enthusiasm and engagement from our community have far exceeded our expectations. In order to further empower Avive Citizens and support the future growth of our ecosystem, we have decided to close the Avive Profile minting channel ahead of schedule, by Saturday." Stay tuned to this website for more details and further updates.