Gauahar Khan and Rakhi Sawant Drama Explained
Controversy alert! There is a new controversy on the internet now. This controversy is between the two popular faces of the Indian entertainment industry. We are talking about television actor Rakhi Sawant and another television actress Gauahar Khan. They both are in the spotlight right now. Recently, Gauahar Khan has slammed Rakhi Sawant. As we all know, Rakh is troubled by a big controversy as her estranged husband Adil Khan Durrani has filed a case against her for cheating him. Because of this case, Rakhi is in the spotlight right now. By seeing this Rakhi went to perform Umrah so by seeing that Gauhar has slammed her. To know everything about this controversy read this entire article.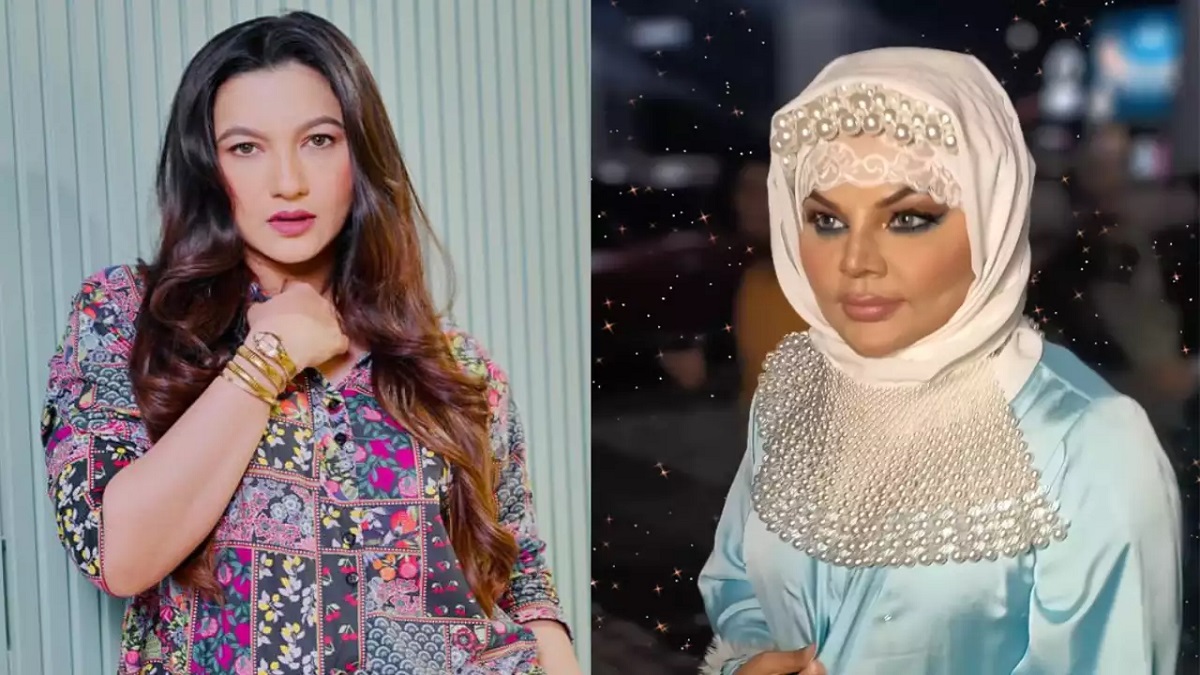 Gauahar Khan and Rakhi Sawant Drama Explained
Rakhi Sawant is known as the Drama Queen of B-Town. She is known as a reality show entertainer. Her husband Adil Khan Durrani has faced a cheating case against her. And now they both have made some serious allegations against each other. So now Rakhi went to perform Umrah in Saudi. So when she was performing Umrah she posted several videos from me here. When she returned to Mumbai after performing Umrah one cameraman asked her rakhis so she responded to him and said Don't call her Rakhi instead call her Fatima. Continue reading.
So by watching all this drama the former Big Boss winner and actress Gauahar Khan indirectly digged Rakhi Sawant. And she slammed her for a holy pilgrimage to Umrah just for her public stunt. Gauahr took her Instagram handle and on her story, she posted how Qatar charity sent 20 orphans to Umrah. She didn't take the direct name of Rakhi but she indirectly pointed her. But by watching her story it indicates that she is really upset with Rakhi for insulting Umrah by using it for the public stunt. Keep reading to learn about the proper statement given by Gauahar Khan.
Gauahar Khan posted a story in which she wrote that wearing a horrendous-looking abayas does not make a person a real Muslim. She further wrote that some losers are taking Islma for granted and are making a joke about her. This is very scary for Islam. She wonders how much a person is hungry to gain public attention. How much someone can do more drama? At one point in your life, someone accepts Islam and at another point, someone is saying that she doesn't do it willingly. It is a shameful act by someone. Now a time people are shameful.