Who is Paul Alexander? Polio-infected man survived living inside an iron lung for seven decades
Here's everything you need to know about a Polio-infected man who has survived living inside an iron lung for seven decades. You are required to read the article for more details and information about the same. Follow us around for all the insights and fresh updates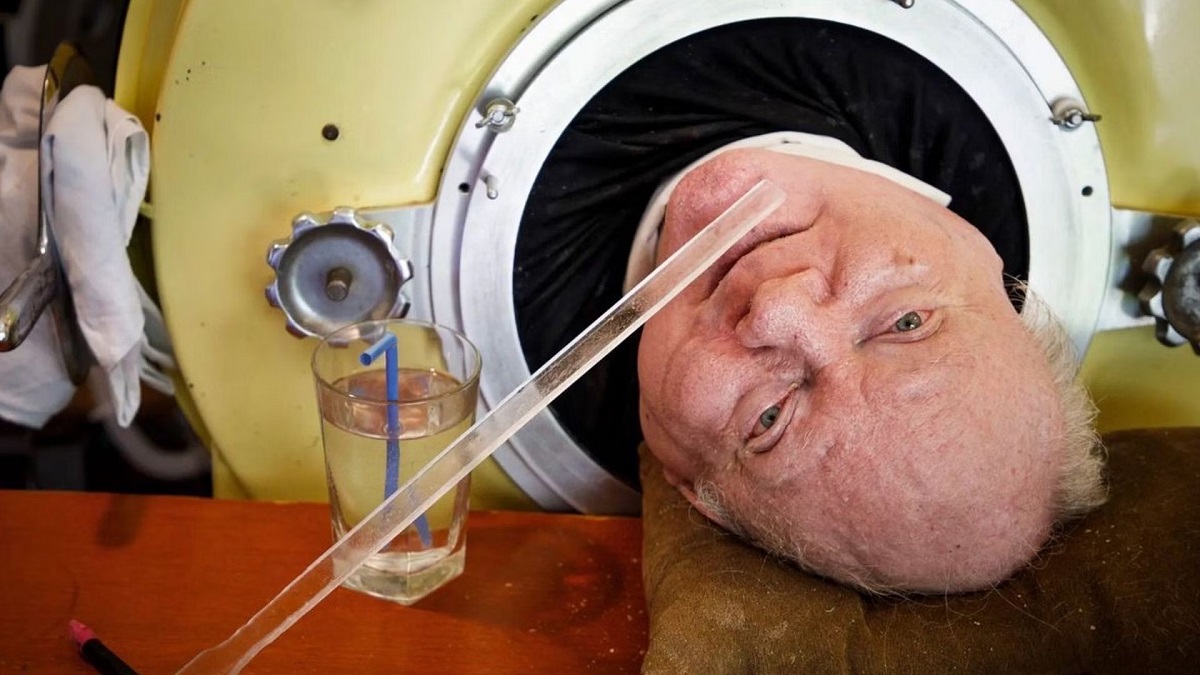 Who is Paul Alexander?
According to our relevant sources, it is reported that Paul Alexander, also known as Polio Paul has survived for 70 years by living in an iron lung. It was known that he contracted the disease when he was only six years old in Dallas, Texas during a polio outbreak in the United States in 1952. Reportedly, in August 2023, Paul, 77 was well-known as the longest-running iron lung patient by the Guinness World Records. According to the New York Post, he is currently paralyzed from the neck down but had graduated high school and passed the same. Moreover, he wrote a memoir called Three Minutes for a Dog. It was known that the man in the iron lung still lives at his house in Dallas, Texas, and gets help in order to live a basic life and follow a 24-hour day routine.
Summer of 1952, at age six, Paul Alexander contracted Polio and became paralyzed for life. At its peak – "Every time I'd make a friend in the ward, they'd die." Today Alexander is alive at 74, and one of the last people in the world still using an iron lung. pic.twitter.com/FB7mDhUsRf

— MSAFIRI (@msafiriulimal) August 22, 2021
The story of Paul Alexander, the last survivor who has to live in this relic from dark times, after he contracted polio in 1952 at the age of sixpic.twitter.com/JNMsUc349v

— Massimo (@Rainmaker1973) August 12, 2023
"My worst thought is that polio's comeback"

This is Paul Alexander, one of the last patients to still use an iron lung, after being infected by polio when he was a child.

Please clean your surroundings, and vaccinate your child. pic.twitter.com/b311Wb1TUs

— Samueeeeeeeeeeel (@Samguineous) September 21, 2019
Meet Paul Alexander, 75-year old polio survivor who is living inside a life-saving machine, "Iron Lung" from last 60 years. He has written a book, completed law and drawn paintings as a child while being inside the machine.

Never Give Up ♥️ pic.twitter.com/42AQeKEYOC

— Monica Verma (@TrulyMonica) November 2, 2021
According to sources, Paul has refused modern treatments for his ailments and continues to live in his iron lung. In 1950, the United States was suffering from a major polio outbreak, and around 58,000 cases were documented. During that time, he was playing outside his house when his mother noticed his feverish face as he entered. According to local reports, his family took the six-year-old to the hospital where he was diagnosed with Polio. Initially, he was ignored until one doctor examined the severity of his condition and performed an emergency to relieve the congestion in his lungs. Later, he was placed in an iron lung, along with 100 children. Unfortunately, in 1979, Paul Alexander was paralyzed from the waist down and had been living in an iron lung for almost seven decades.
According to Medscape, an iron lung, which was invented in 1928, is an airtight capsule. It covers the patient's entire body except the head and suction in oxygen via negative pressure. The procedure forces the lungs to expand, which in turn allows him to breathe. Significantly, he is the only patient alive who is still using an iron lung for recovery. However, Paul Alexander said in an interview with the Guardian in 2020 that he was now used to the "old iron horse."Currently, as of 2023, Paul still lives inside his iron lung, although he has learned how to breathe outside.